Royalty Free
Music Photos Footage
| | |
| --- | --- |
| | español |
^ TOP ^
About me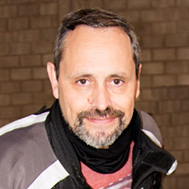 Hi! My name is Sergio Schnitzler aka Yio. I live in Rosario, Argentina.
I'm a producer of royalty free stock like sound effects, music, loops, audio logos, photos, images and footage.
Studying a lot of physics gave me the knowledge to understand the behavior of sound and light which result in high standards of work. You will find out that each of my files was carefully edited.
On the other hand, I studied classical music, guitar, piano, photography and painting; that gives my work the artistic feel and tidiness you expect to find.
I also use to make collabs with Lea Rossetti who is a great singer-songwriter and keyboardist.
^ TOP ^
Contact me

^ TOP ^
Social Networks & Links
Sergio Schnitzler aka Yio @

iStock/GettyImages RF*

ShutterStock RF*

Dreamstime RF*

AudioJungle RF*

Pond5 RF*

Intrigue Album @Spotify

Intrigue Album @iTunes

Intrigue Album @Amazon
*RF: Royalty Free Stock Licenses
| | |
| --- | --- |
| | español |
^ TOP ^